My aim is to teach people how to cook and eat well, using accessible, fresh, seasonal ingredients via easy recipes anyone, anywhere can make.

Learn to cook and understand food intuitively.

Understand the basics of Greek and Mediterranean cooking traditions.

Learn a new, flexible, stress-free approach to dinner, and with an understanding of the flavors, easy techniques of every dish…
A Little About Me and the Classes
I'm Diane Kochilas, host of My Greek Table on public television, and I am thrilled to invite you to my online cooking school.
In these classes, you'll learn how to cook and understand food intuitively, how to pair ingredients and understand the basics of Greek and Mediterranean cooking traditions.
The classes are designed to offer a lot more than just recipes.
With each class, you'll gain insight into the healthy, delicious foods of the Mediterranean and you'll learn a new, flexible approach to dinner, without stress, and with an understanding of the flavors, easy techniques, timeless traditions, and background of every dish…
All from the comfort of your own kitchen!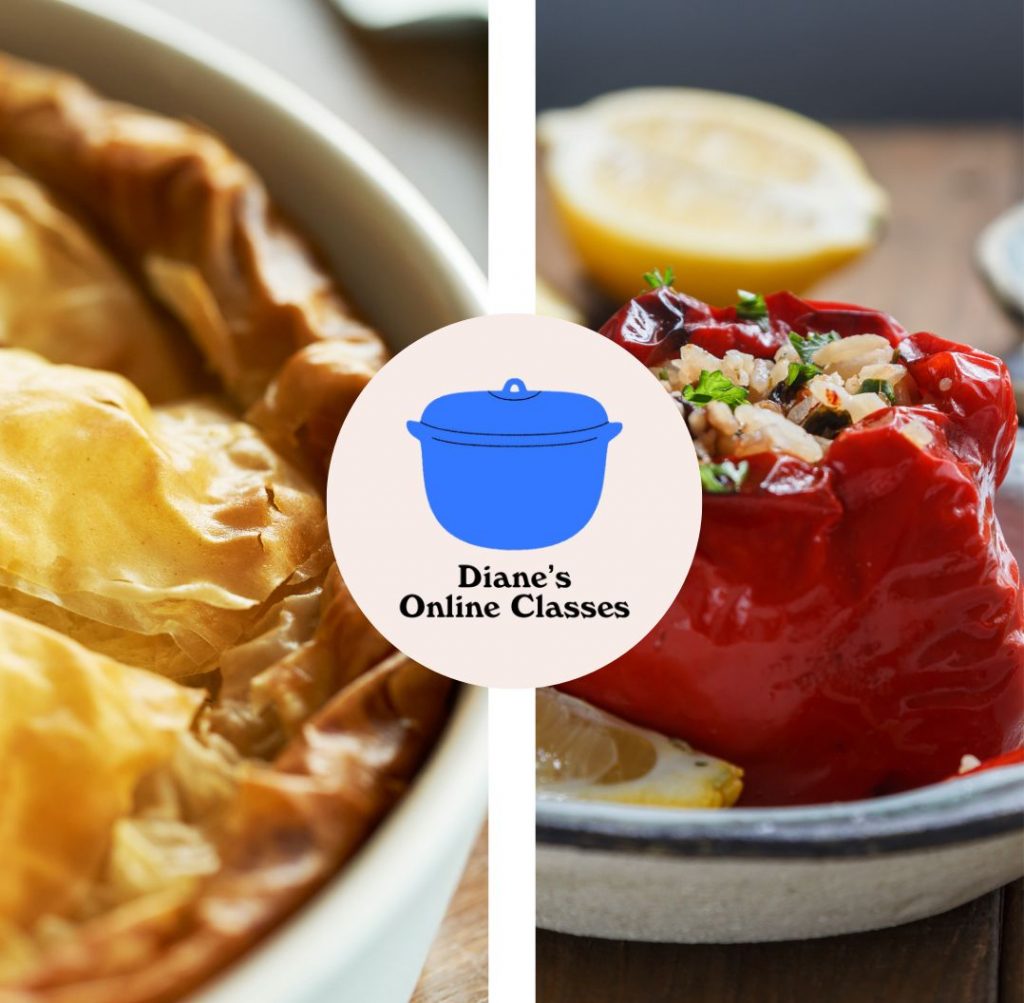 Choose the class you want and Click ENROLL

Go to your cart and complete your order

Once the purchase is complete, your PDF and class links will be downloadable immediately to your computer
What You'll Get with Every Class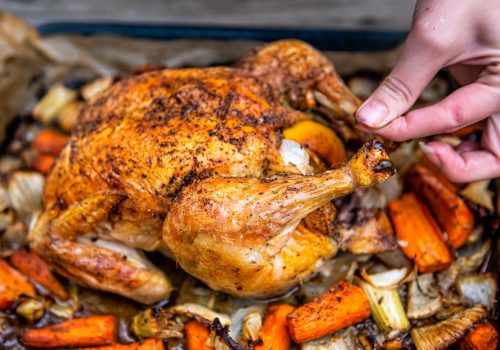 Wing It! Great Mediterranean Chicken For Every Day Of The Week
I promise, all of the recipes in this class will become firm family favorites!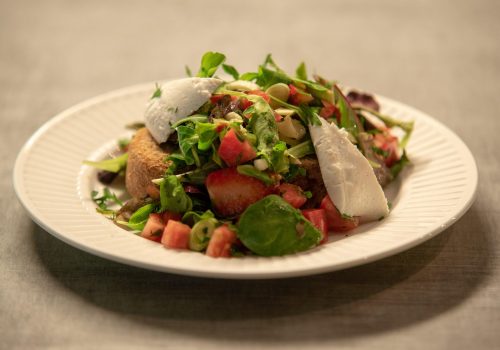 Ancient Grains, Modern Meals
Three grains, three easy dishes, including main courses and salad.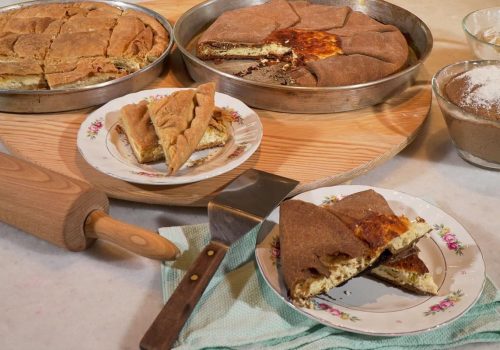 Fearless Phyllo I – Homemade!
Two easy homemade recipes, one sumptuous filling… call your friends over!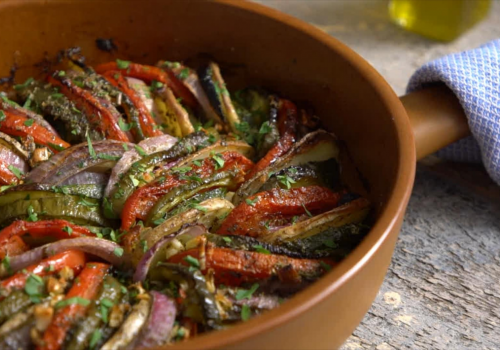 Great baked dishes starring vegetables, that will leave you satiated and happy!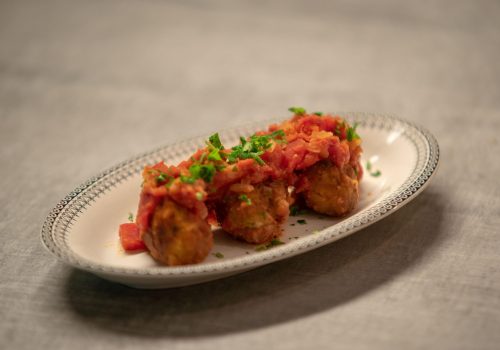 Mediterranean Beans & Legumes
The essence of Mediterranean cooking is in the versatile ways protein-rich legumes are prepared. Yummy and healthy!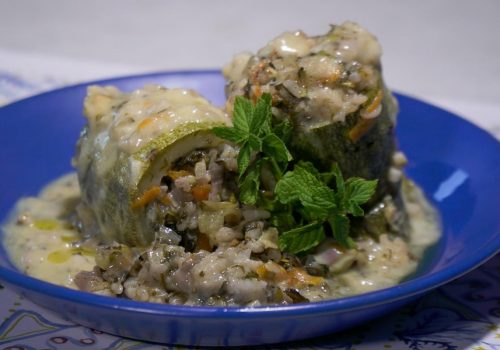 Flavors Of Ikarian Longevity I
Great, easy plant-forward recipes that speak "Greek & Mediterranean Diet!"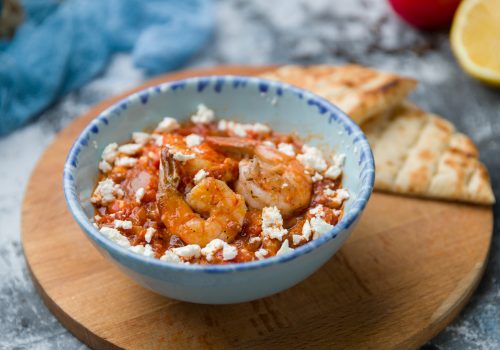 Easy Mediterranean Fish & Seafood
Impressive but simple recipes for fish and seafood culled from the Mediterranean's formidable traditions.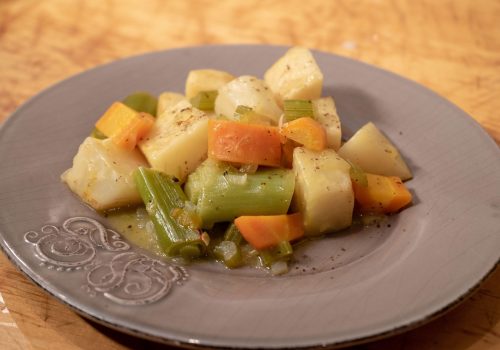 Mediterranean One-Pot, Plant-Based Main Courses
Learn 3 recipes & basic techniques for expanding your repertoire of one-pot Mediterranean dishes.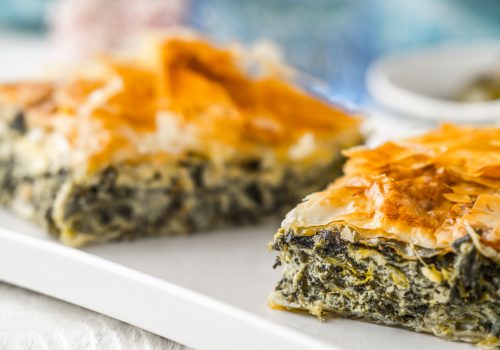 Versatile & delicious describe this Greek classic, which we'll use to make a pie, stuff a chicken, top a fish, and fill some veggies.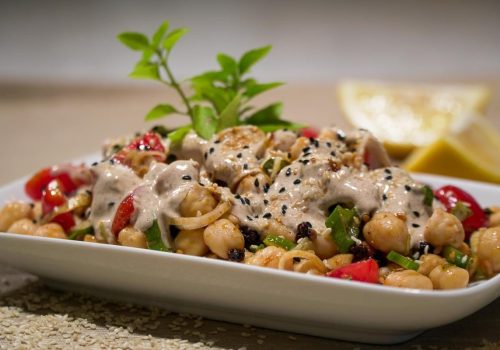 Beyond Hummus: The Great Mediterranean Chickpea
Hummus is but the tip of the iceberg when it comes to chickpeas! In this class we will go decidedly beyond the famous spread to explore the chickpea in all its satisfying glory!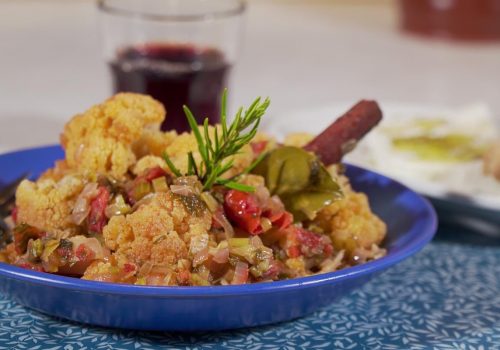 Flavors Of Ikarian Longevity II – Veganlicious!
Learn the importance of herbs in the diet and teacup, and cook 3 sumptuous vegan recipes together.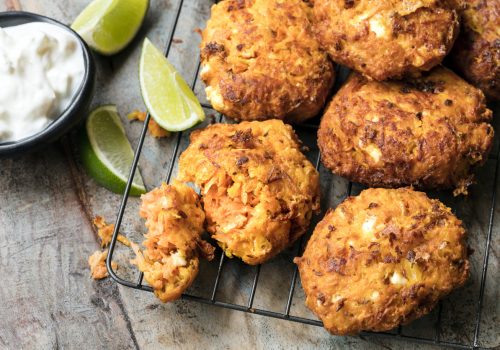 Small Plates For Big Feasts
In this class, we'll explore the tradition, discuss the essence of a meze table, which is all about variety, and learn four great, easy dishes for vegetarians and carnivores alike.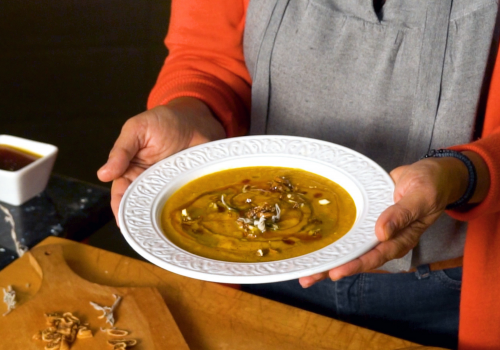 In this class, we will explore three plant-based soups with completely different flavor profiles and ingredients that you can easily make at home, wherever you are. Click below to learn more today!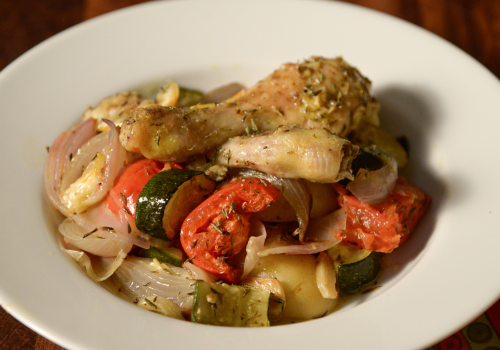 In this easy online class, we will learn three recipes together that are great examples of vibrant, easy, healthy Mediterranean cooking. They are flexible and perfect for weeknight meals, which we all know can sometimes be stressful to pull together.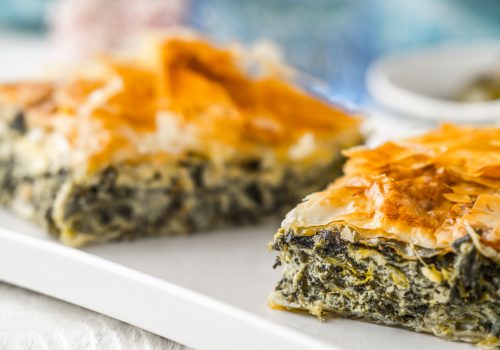 Mastering The Mediterranean – 5 Course Bundle
Get whisked away to my home in Greece and cook some of the best-known Mediterranean dishes!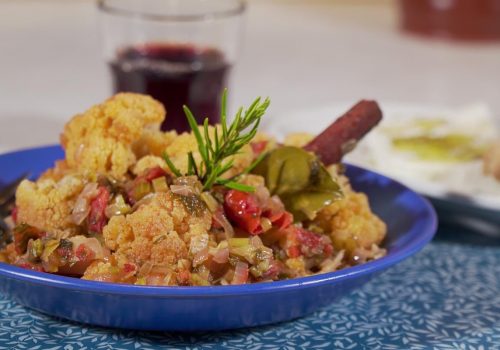 Taste of the Mediterranean – 5 Course Bundle
Dive into a taste of the Mediterranean with 5 of my most popular classes – click the link to learn more and get cooking!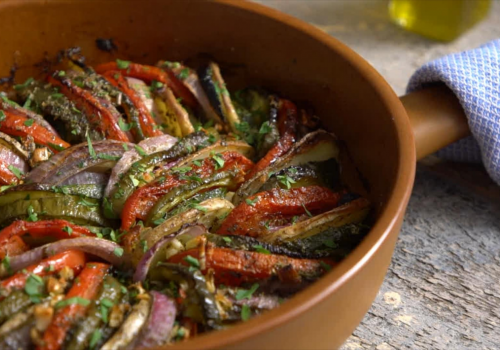 Everything Ikaria 101 – 5 Course Bundle
Learn to make authentic Ikarian recipes in over 6 hours of classes and exclusive cookbooks!